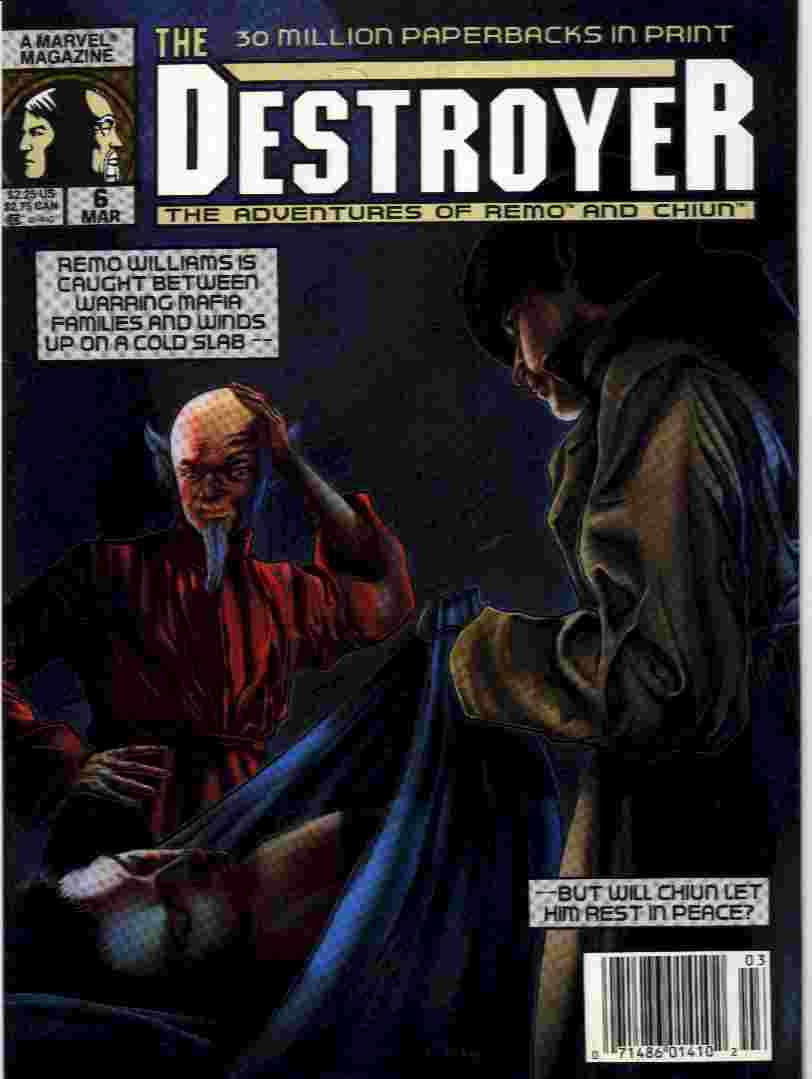 Issue #6 "Mafia Crossfire"
Written by Will Murray, art by Carmine Infantino and Tom Morgan.
Synopsis: Remo Williams is a dead ringer for a dead Mafia hitman, and is put in to take apart the mob from the inside. Remo's reward for this? Chiun is convinced he's dead and being shipped back to Sinanju. No more Chiun, no more training; no more training, no more pain and suffering for poor Remo! Of course, things never go quite as planned for Remo Williams...
"Why There is no Letters Page"
Written by Will Murray, art by James Fry and Chris Ivy.
Synopsis: Chiun takes this opportunity to explain why there is no letters page in the magazine, and what the readers can do to rectify this.
Review: This was one of the weaker stories, in my opinion. Remo is reduced to using weapons and dressing like the poster boy for bad Mafia torpedoes. The only part of this story that I liked were the bits that highlighted Con MacCleary, an interesting character who was thrown away far too early in the book series.