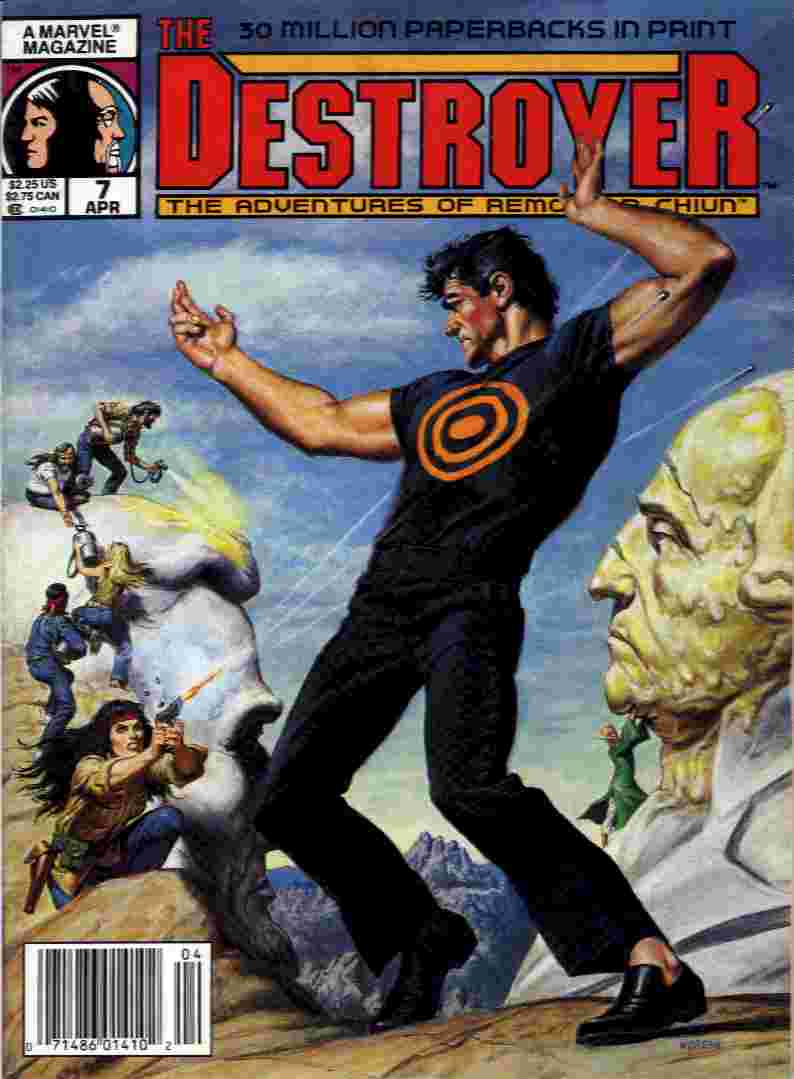 Issue #7 "Stone Killer"
Written by Will Murray, art by Rik Levins and Chris Ivy.
Synopsis: A terrorist group develops a spray which gives stone a "Jell-O-like" consistency for several minutes and uses it to deface and destroy America's national landmarks. Remo and Chiun are put on the case, which takes them to a climactic duel against the villains on the top of Mount Rushmore.
Review: This is a fine story (although I felt the "Remo infiltrates the terrorist organization" was too much like the scene in Destroyer #10 "Terror Squad"). The relationship between Chiun and Remo continues to develop nicely. Remo has begun to accept his role as assassin for CURE and heir to the House of Sinanju. This issue was a joy to read.