Assassin's Play-off
by Richard Sapir and Warren Murphy
His name was Remo, and the fresh snow fell on his open hand and he felt the flakes pile up.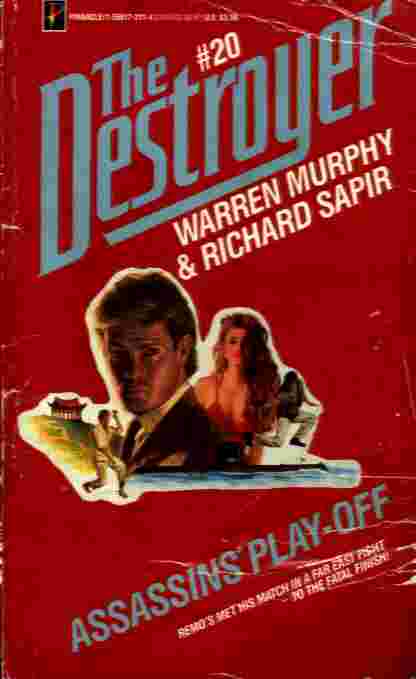 Master of Disaster
The ancient House of Sinanju is alive and well...but it's a pity the same can't be said about an unfortunate CURE computer jockey and an ex-bunch of Jersey banking bigwigs. It's a murderous ploy to bring Remo and Chiun out in the open, orchestrated by their arch enemy and Maestro of Mayhem, the ace assassin Nuihc. But to do so, he must first k.o. his competition--Remo Williams, the Destroyer!
Racing to Chiun's hellhole of a hometown in North Korea, Remo's pumped up for a stand-up battle to the death. But he's been weakened and wounded by Nuihc's slimeball henchmen...and henchwoman. And it appears as if the Destroyer's about to take it on the chin--and lose his head...permanently!

Review: This is one of the best novels of the series! It is the first time Remo visits Chiun's home of Sinanju and contains the final "battle to the death" against the evil Nuihc. They really don't get much better than this!
Assassin's Playoff gains a coveted
.