Inside Sinanju
by Will Murray, Warren Murphy, and Richard Sapir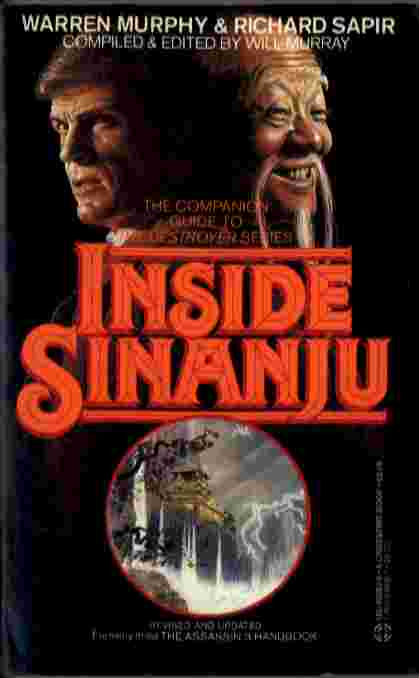 A Message from Chiun
Remo, The First Adventure. A new horror, worse than the so-called DESTROYER books of Murphy and Sapir! In my infinite patience I, Chiun, have written a sublime and perfect book in reponse to these perversions of the sacred mysteries of Sinanju. In this book you will learn:
* The Assassin's Quick Weight-Loss Diet
* My Explanation of the History of all Mankind
* The Sinanju way to Sexual Fulfillment
* The Glory of Ung Poetry
(And, I fear, Pinnacle will add other false sections.)
-Chiun
PLUS
A complete DESTROYER Novella: The Day Remo Died * Creation of THE DESTROYER: An Interview with Warren Murphy and Richard Sapir * And Much More.

Review: This book is nothing more than a reprinted and slightly revised version of The Assassin's Handbook. This version is part of the Authors' Choice series of the Best of the Destoyerer. It was published after the movie came out and most, if not all, of the revisions and new materials concern the film. The biggest improvement over the previous version of the book is that its now normal paperback size and it no longer contains the really bad artwork.
Inside Sinanju deserves
½; it looses one-half point because it is, after all, just a reprint.